What
WE DO
Bringing the ice cream smile to everyone meant designing a choice of flexible ice cream formulas.
Six years of research and development guided by the three rules laid down by
Boaz and Tsachee has resulted in three unique products.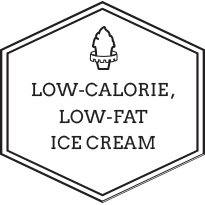 Give In To Temptation
With Low-Calorie,
Low-Fat Ice Cream
That Tastes Like Heaven
For dieters, ice cream is the ultimate sin. Packed with cream and sugar and calories, one serving can blow a hole in any diet. Even eaten as an occasional treat, it's always served to dieters with a generous topping of guilt.
Ice cream should make everyone feel good.
Low on calories and just as low in fat, and packed with protein, fibers, and a long list of minerals and vitamins, the ice cream formula we created for dieters keeps all of the taste, retains all of the creamy smoothness, and takes away nothing but diner's remorse.
Now anyone worried about their waistlines can give in to temptation whenever they feel the urge—and still keep their diets.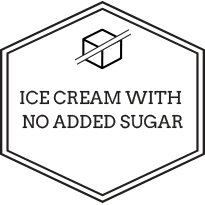 Our Ice Cream Tastes So Good,
You Won't Believe
There's No Added Sugar
Our no-sugar-added ice cream has been specially formulated to be naturally sweet. Like all our formulas, it's enriched with vitamins and a high-quality protein. It's made from premium raw ingredients and enhanced with protein, dietary fibers, minerals and vitamins to ensure a healthy diet. It's smooth and delicious enough for each spoonful to taste of bliss… like every good ice cream should.
In taste tests, ice creams made with this formula were found to have flavor ranges indistinguishable from one of the most popular ice creams in the world, including for sweetness.
It's the perfect formula for diabetics, for anyone worried about the amount of sugar in their diets and for everyone who just wants a wonderful ice cream without the extra sugar.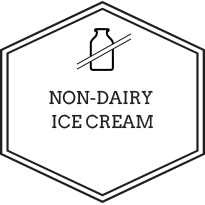 Dairy-Free Ice Cream
Everyone Will Love!
At Shakeup we use a completely natural vegan protein to create a dairy-free ice cream that's creamy, smooth and simply joyous. This formula contains no known allergens, it's gluten-free, and it leaves no aftertaste but a spoon-licking desire for more.
It tastes and feels exactly the same as regular, dairy ice cream, and it delivers exactly the same big smile.
Our dairy-free, non-soy ice cream is the perfect choice for people who are lactose intolerance, vegan, or anyone looking for an alternative to dairy desserts who doesn't compromise.
All our formulas are healthy enough to serve in schools, hospitals and gyms.
And all taste luxurious enough for restaurants, for ice cream parlors, and for dinner party desserts.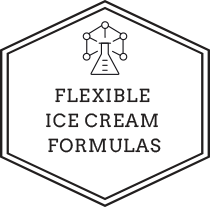 Ice Cream Formulas As Flexible As You Need Them
We've created a revolution in frozen desserts, a selection of ice cream formulas that are healthy, nutritious and suit every diet. But we recognize that customers can be cautious of change so our formulas are completely flexible.
Starting with a traditional ice cream, we can design a step down towards all of our formulas gradually.
Whether you're interested in our low-calorie, low-fat formula, our no-sugar-added formula or our dairy-free formula, our ability to offer a step-down process can meet your specifications and let you adjust your product offering at a pace that suits you.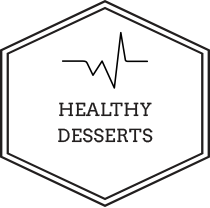 Daily Desserts Any Way You Want Them
The same nutritional system that turns a delicious ice cream into a healthy dish without losing any of ice cream's natural flavor or texture, also works for every kind of ice cream and for shakes.
ALL OUR FORMULAS CAN BE USED TO CREATE: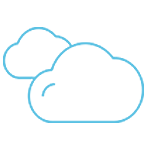 SOFT-SERVE ICE CREAM

HAND-DIPPED ICE CREAM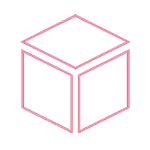 LOW-FAT AND LOW-CALORIE,
SUGAR-FREE
ORDAIRY-FREE SHAKES
Whether your customers like to crunch a cone, spoon a cup, serve at home or slurp a shake,
our formulas can make their dessert healthy, tasty and frequent.
THE DIFFERENCE

The Taste Is Familiar, The Difference Is Fantastic
Whether you're eating our low-fat, low-calorie ice cream, our non-dairy ice cream or our sugar-free ice cream, you'll be enjoying exactly the same experience that ice cream connoisseurs have always enjoyed. All our ice cream tastes wonderful, feels great and does you good.
The difference is inside the ice cream.
Our ice cream formulas contain little of the stuff that makes ice cream an indulgence and lots of the stuff your body needs to stay in shape:
Nutritional contents of our soft serve no-sugar-added formula: